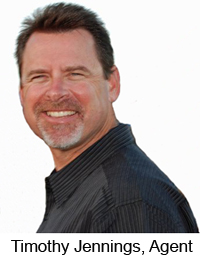 Do You Have an Agent?
Let Me Help You!
Welcome to IndividualHealth.com. Many people who are current members with Anthem Blue Cross Blue Shield but they do not have an agent appointed that can help them with Membership Account isuues. Many current Anthem Members currently have agents but they are no longer able to reach them for service. If this is you and you want to have your own agent then consider me.
You Have A Choice
My name is Timothy Jennings and I am an Authorized Independent Agent for Anthem Blue Cross Blue Shield in the following states -
California, Colorado, Indiana, Kentucky, Missouri, Ohio, Virginia, Wisconsin, Blue Cross and Blue Shield of Georgia
. I have been a health insurance agent for more than 25 years and I have earned a reputation as an effective advocate for my clients. If you currently do not have a agent to represent you and you would like to consider appointing me as your
Agent of Record
feel free to contact me with any questions. There is no additional cost to you and it is

simple and easy to do. Find out more on how to appoint me as you agent.