Emergency Medical Evacuation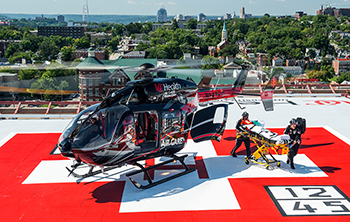 World travelers need to properly protect themselves against financial exposure due to catastrophic medical events. If comprehensive travel medical benefits and assistance services are not secured before you travel, you could find yourself exposed to huge losses - both physical and financial. Though illness can strike at any time, when severe incidents occur overseas, lack of proper coverage can leave you the traveler with steep medical bills for less than sufficient care.
As a global traveler you need to be prepared for the possibility that you could find yourself in a location where the Medical Care is poor or inaccessible. In the event you find yourself in a situation where you need to be evacuated to an area where you can receive the appropriate level of care then you need to make sure your International coverage includes a comprehensive Emergency Medical Evacuation benefit. Medical evacuations are not a simple procedures and they can be extremely complicated and expensive. This must be available to you 24/7 no matter where in the world your travels take you. In addition you need a partner who is capable of organizing and caring out the evacuation no matter where you find yourself.
Considerations for any medical evacuation are:
Evaluating the appropriateness of local health care providers
Identifying the closest facility where a high level of care is available
Determining the risk vs rewards of moving the patient
Choosing the best method of transport (ie: ambulance, helicopter, fixed wing air ambulance)
Securing the cooperation of the local treating physician, including a determination that the patient is stable enough to move
Enlisting the most appropriate team to handle the transport (ie: doctor, nurses, therapist)
Arranging for speedy and appropriate intake at the receiving facility
Having someone on your side helping guide you through the whole process - that is Cigna Global...
Make sure when you travel, you travel with a full service, travel health plan that provides a higher level of protection and peace of mind than standard evacuation memberships offer. If you are not sure about your current plan or one you are considering make sure you get a copy of your certificate of coverage and read it. Make sure you have a complete picture of what you are buying. Then cover yourself with any one of the Cigna Global plans by simply adding the Medical Evacuation Benefit to your Core Module.
Cigna's Customer Promise
Cigna Global is no stranger to customer service. For more than 30 years Cigna has delivered exceptional customer service to their global customers. Cigna promises to deliver to each policy holder:
Globally compliant healthcare plans
Customer Services available 24 hours a day
Quick and easy access to healthcare facilities and professionals around the globe via extensive networks
Cigna will reimburse your treatment provider directly in most cases. In rare occasion where you are required to pay for services yourself Cigna aims to reimburse you within 5 working days
Payment can be received in over 135 currencies
Four integrated customer services centers around the world, available free phone around the clock with medical advice, assistance and administration support
Access to Cigna Global Network of over 1 million quality providers
Simplified claims process that enables you to access treatment without paying in many cases
Access to country specific healthcare advice and your healthcare documents
Cigna Brings Customer Service to Your Mobile Device
Cigna Global is not only there to assist you 24/7 via the Internet and by phone communication they also offer you a new SmartPhone App that you can download to your phone giving you the ultimate traveling companion. SafeTravel was developed by leading travel security experts for Apple and Android devices. Cigna's GOLD and PLATINUM customers will be able to access global travel advice, real-time alerts, news on breaking incidents, and an Online document storage facility from anywhere in the world.
CLICK HERE FOR MORE INFORMATION ABOUT TRAVESAFE MOBILE APP
How to Create Your Plan...
Select your Core Level of International Medical Insurance
Add as many optional benefits as you wish

International Outpatient
International Medical Evacuation
International Health and Wellbeing
International Vision and Dental

Find your monthly rate
How to Apply for Coverage
Anyone who is an Expatriate from their home country is eligible to apply for coverage. All applications go through the Medical Underwriting process to determine eligibility based on your health status. Prices vary with age, citizenship, residence, product and benefit design. The link provided here for rates includes rates that are indicative only and your actual rate may vary. To get an more accurate quote call us with your information and we will send you a quote specific to your needs or Click Here for an Online quote.
Singapore, United Kingdom, Hong Kong, Greece, Cyprus, Malta & Romanian Nationals Welcome...
If your home country is Singapore, United Kingdom, Hong Kong, Greece, Cyprus, Malta or Romania and you are not an Expat from your home country but you want to purchase Global Private Insurance you are in luck. Cigna Global will write citizens of these seven countries even though they are not travelers. Take advantage of true Global Coverage and add a private International Health Insurance option to your country's domestic insurance.
Cigna Global has removed the 90 day Home Country clause in these seven countries enabling access to care across the globe as well as within their Home Country. This is a value add for the High Net Worth Individual living within these countries in that they now have the option to purchase the additional cover which provided them access to medical care ANYWHERE in the world including their home country. If you are a citizen of one of these countries you can now generate a quote for you and your family by clicking the GET A QUOTE button above.
The Application Process
Applying for cover is easy and convenient to do. Once you have decided which plan options are the right ones based on your quote you simply complete the enrollment form Online directly from the Online quote. If you have questions during the application process please reach out to me via email "sales@individualhealth.com". If you would like us to help you with a personalized quote click on the link below and we will respond in a timely manner.
If you prefer to complete your application OFF Line then you can open the Paper version of the Cigna Global application by clicking on the image link to the right. This application file will open as an Adobe Acrobat PDF FILLABLE file. You can complete the application on your computer and then print it out when compete. You can submit your Cigna Global application by FAXING it to us to FAX# 1-307-459-0314 or you can save it to your computer as a PDF file if you have Adobe Acrobat or you can print it out and then scan it and email to "Sales@Individualhealth.com" If you have questions simply give us a call.

The Affordable Care Act and U.S. Citizens Living Abroad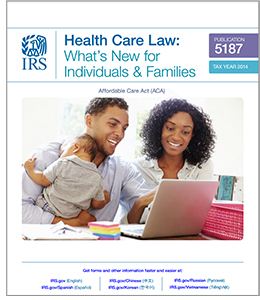 Moving abroad is an exciting time for most people. There is plenty to do prior to departure. For American Citizens it is important that they understand what responsibilities they will have to meet should they move broad with regards to the Affordable Care Act. Most Americans today know that they are compelled to purchase what we now refer to ACA Compliant heath insurance so that they are not required to pay the Shared Responsibility Payment (IRS Penalty) for not having "Minimum Essential Coverage"
U.S. citizens living abroad are subject to the individual shared responsibility provision. However, U.S. citizens who are not physically present in the United States for at least 330 full days within a 12-month period are treated as having minimum essential coverage for that 12-month period regardless of whether they enroll in any health care coverage. This is known as the Physical Presence Test.
In addition, U.S. citizens who are bona fide residents of a foreign country (or countries) for an entire taxable year are treated as having minimum essential coverage for that year. In general, these individuals qualify for the foreign earned income exclusion under section 911.
Individuals may qualify for this rule even if they cannot use the section 911 exclusion for all of their foreign earned income because, for example, they are employees of the United States. Individuals that qualify for this rule need take no further action to comply with the individual shared responsibility provision during the months when they qualify. They will report their status with their federal income tax return on Form 8965
U.S. Citizens who do not meet the physical presence or residency requirements must have minimum essential coverage (an ACA Compliant health plan), qualify for a coverage exemption, or make an individual shared responsibility payment when they file their federal income tax returns. Note that minimum essential coverage includes a group health plan provided by an overseas employer.
This is a complicated subject so we are providing a link to the IRS Publication 5187 as one reference source for you to have. Simply click on the brochure image above to view the IRS Publication. We suggest that you consult with your CPA or Tax Professional to help you better understand your responsibilities prior to moving abroad.
Click Here for more information about The Affordable Care Act and the International U.S. Expat...