Why Choose Cigna Global?
Cigna Global customers choose Cigna for their international health insurance because only Cigna Global Health Options gives you all the following benefits:
Access to our global network of trusted hospitals, clinics and doctors
The flexibility to tailor a plan to suit your individual needs
The convenience and confidence of Cigna customer care
The reassurance of their experience in delivering international healthcare
Cigna's mission
Everything Cigna Global does is around their mission to help you improve your health, wellbeing and sense of security. The Cigna Global customer care promise
They aim to reimburse your claim within 5 working days after receiving all necessary documentation.
You can talk to the right person at the right time. Their customer care team will direct your call to one of our healthcare experts.
You will have instant and easy access to healthcare facilities and professionals around the world.
You can receive payment in over 135 currencies.
Cigna Global's Experience
Cigna has provided global health insurance for many years. Today they have 86 million customer relationships in over 200 countries and jurisdictions. Looking after them is an international workforce of 37,000 people, plus a medical network comprising of over 1 million partnerships, including 89,000 behavioral health care professionals, and 11,400 facilities and clinics.
Cigna has years of experience in dealing with varied and unique clinical and service situations worldwide. Their vast experience means they provide high standards of healthcare, regardless of where you are in the world.
Why is Global Medical Insurance so critical for international travel? First and foremost is access to care. When you need care, emergency or non-emergency services, you need a plan backed by a company which is recognized or verifiable worldwide. Most countries require either proof of local health insurance or international health insurance coverage.
Also, standards of hospitals and clinics vary greatly from country to country. While you may find some that offer high quality care, you are also likely to find some that are considered to be "below average" and even in poor condition. Some hospitals won't provide any treatment – or allow a patient to be discharged – until the hospital has received a guarantee of payment. This means you'll have to pay in advance, perhaps as much as tens of thousands of dollars, with your credit card. In this case, the hospital must accept foreign credit cards, and your card must have a sufficient credit limit. Or you can take with you an International Health Insurance Plan from a company like Cigna Global.
Remember this...U.S. health insurance and Medicare stops at our border - Don't put yourself in the position to have to pay for your own international medical bills. The claims will be denied! And, depending on where you will live abroad an acceptable international plan may be required by the host country. Choosing one of the four comprehensive solutions for health insurance from Cigna Global can help mitigate these very real risk long before ugly scenarios like this can manifest themselves while living abroad.
Cigna Supports Your Broker
Specializing as an International Health Insurance broker is a very rewarding and exciting career. I get to meet and work with people of all types form all over the globe and in addition I get to be part of their search for a solution for solid International health insurance coverage for their families. My job is only enhanced by the stellar support I receive from International insurers like Cigna Global. When you have a question and I need to get some answers... the right answers... Cigna is there to provide the support that both you and I not only need but expect. With over 40 years of delivering International Cover effectively - timely results comes at a price. Cigna delivers on their promise to provide some of the best customer service and support abroad in the industry. It is for this very reason Cigna is part of our portfolio of solutions for the true global citizen.
I am Here Before, During & After the Sale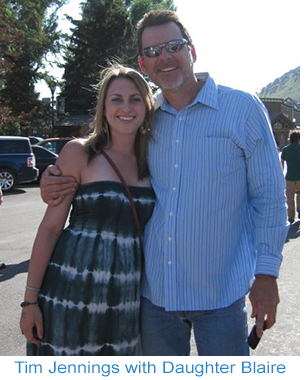 A little about me... I live and work in Jackson Hole Wyoming which is not only a beautiful place to live but I am blessed to be exposed to a multitude of International Expats from around the globe. This is all I do which is to say I am a full-time International Health Insurance Specialist that works daily with High Net Worth Families and their businesses from around the globe. I want to earn your business and I want you to know that I am one of your BEST resources in addition to the comprehensive infrastructure provided by GeoBlue after the sale.
I make myself available pretty much 24/7 to ALL of my clients and I am always ready to assist you and your family no matter where and when the need arises. I have direct access to the entire GeoBlue support system and in extreme cases I will work tirelessly to make sure you and your family are receiving the direct service required to meet you needs.
Living and working abroad is gift not many experience throughout their lives but for those of you who are blessed to be truly global in your work and personal lives it is my sincere wish that the only time we need to work together is the say hi at different points throughout the year and that you never have to experience the level of service GeoBlue is capable of delivering. But should that day come both GeoBlue and I are here to help you through the crises.
If you would like to explore the International Cover options for your family reach out to me by phone +1 (307) 690-0427 or email me at "sales@individualhealth.com" or simply complete the brief Quote Request Form below.