Cigna Global Insures Entire Global Families
Living abroad for many is just a normal part of their normal day. We truly have become a global society. Living and working outside the borders of your home country can be exciting and at the same time full of risk. So many countries offer different forms of healthcare delivery to their people it is hard to track what is what. The reality is that if you have a medical event while you are outside your home country gaining access to the right and proper care is essential. Freedom to choose the best healthcare money can buy is more than just having a fat checkbook. There is no secret to quality global health care and the costs that go with it. Cigna Global is here to help your family navigate and mitigate these costs while at the same time standing beside you throughout the care.
Depending on where you or a family member is when a medical event takes place you may need assistance. Not only finding proper medical care, but guarantee of access to care when payment up front is required is crucial. In some places family members have latterly been held hostage until their medical bill has been paid. Who is in your corner that can assist you in finding the kind of medical care that meets or exceeds the standards you have been used to? Cigna Global is one of those Insurers.
Cigna Global is simply one of the best choices for full global comprehensive medical coverage for not only your family but your extended family. Cigna Global understands and delivers true concierge level medical care no matter where you find yourself. In addition Cigna Global makes it easy for entire families to be insured in one place and save money at the same time. Cigna currently provides health insurance for customers in more than 200 countries and territories. This includes support with a network of over 1 million hospitals and medical professionals worldwide. Read more...
High Net Worth Families expect the best and Cigna Global delivers on this need. Cigna Global now allows not only your family but your entire family to all be on a single policy thus allowing for easy administration of your own family as well as your extended family members. In addition to easier administration for large families everyone on the policy benefits from the savings that are available through Cigna Global. So who is eligible for this option? This includes your family, including grandparents, aunts, uncles, children, grandchildren regardless of where in the world they may reside. We can write a single policy for your entire family (subject to medical underwriting) and you can provide them with true comprehensive Global International coverage.
SAVE up to 20%
Cigna Global continues their commitments through the many program services available to all policy holders. However we all like to save money. Cigna offers the Extended family with additional savings that can amount up t o and additional 20% over the quoted and issued premiums. For large High Net Worth families this can be a significant number.
Cigna Global offers a 10% discount on the total premium as long as we have 4 or more members on a comprehensive plan that includes their Out-Patient Module. In addition you can gain an additional 10% savings when you pay your plans premium on an annual basis. These two simple options total 20% savings over the normal issued premium costs.
Platinum
For the High Net Worth family that wants and need the best global health insurance coverage Cigna Global offers their Elite Platinum level series plan which offers Unlimited annual benefits with most benefits paid in full. Because the plans from Cigna are modular in design Cigna allows your family to tailor your International cover to meet specifically the needs of your family. When designed properly the Cigna Global Platinum plan provides cover for inpatient, day patient (outpatient), and accommodation costs, as well as cover for cancer, mental health and much more. The Platinum also provides cover for maternity inpatient and day patient care. So as your family grows Cigna Global will right there with you.
The Platinum plan is created by starting with the base module which we call our Core Plan Module. Then add additional modules to create the plan for your family. As mentioned above with four or more people on the policy Cigna offers 10% discount for addition of the International Outpatient Module. This almost goes without saying as any comprehensive insurance plan includes both coverage for inpatient and outpatient. So what are these other modules you have to select from?
There are four modules PLUS the ability to add full coverage within the United States and all of her territories. Each modules brings additional security to your family members around the globe.
International Outpatient - More extensive outpatient care for treatments that don't require an overnight stay in hospital. Including prescribed outpatient drugs and dressings and much more.
International Health & Wellbeing - Pro-actively manage your own health. Screen against disease, test against common illnesses and get reassurance with routine physical exams.
International Vision & Dental - Vision care including an eye test and a wide range of preventative, routine and major dental treatments.
Coverage within the United States - Cigna gives you the option to choose from Global Cover that includes the USA or your can select global excluding the USA for additional savings.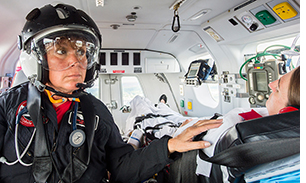 International Medical Evacuation - Medical evacuation in the event that treatment is not available locally in an emergency, as well as repatriation, allowing the beneficiary to return to their country of habitual residence or nationality.
Out of Area Emergency Cover - For additional peace of mind, all of the Cigna Global plans include emergency short-term medical coverage when you are visiting a location outside of your selected area of coverage. So if you purchase the Worldwide excluding USA option, you will still be covered for emergency treatment on an Inpatient or Day patient basis, or Outpatient basis (if the International Outpatient additional coverage option has been purchased under your policy) during temporary business or holiday trips to the USA. Coverage is limited to a maximum period of 3 weeks per trip and a maximum of 60 days per period of cover for all trips combined. Please read our policy documentation for the full terms and conditions relating to this benefit.
Access to Information Worldwide -
@ www.cignaglobal.com
As a Cigna Global customer you have access to a wealth of information wherever you are in the world through your secure Online Customer Area. From here you will be able to effectively manage your policy including:
View policy documents, including Certificate of Insurance, ID Cards for all covered on the plan
Check Policy Rules that apply to your policy
Check coverage for you and your family
Submit claims Online
Search for healthcare facilities and professionals near you
Country guides highlighting security and cultural information for many destinations
View Cigna Global customer magazine
Download the Safe Travel App (Platinum & Gold customers only)
Cigna Brings Customer Service to Your Mobile Device
Cigna Global is not only there to assist you 24/7 via the Internet and by phone communication they also offer you a new SmartPhone App that you can download to your phone giving you the ultimate traveling companion. SafeTravel was developed by leading travel security experts for Apple and Android devices. Cigna's GOLD and PLATINUM customers will be able to access global travel advice, real-time alerts, news on breaking incidents, and an Online document storage facility from anywhere in the world.
CLICK HERE FOR MORE INFORMATION ABOUT TRAVESAFE MOBILE APP
The Cigna Global Promise
Cigna Global prides themselves in offering their customers exceptional customer service. Service when you need it!
You can speak to their highly experiences Customer Care Team 24/7
You have quick and easy access to healthcare facilities and professionals around the world through extensive networks
Cigna will reimburse your treatment provider directly in most cases. On the rare occasion that you have to pay for treatment yourself, Cigna Global aims to process your claim within 5 working days after receiving all necessary documentation
You can receive payment in over 135 currencies
A medical network comprising of over 1 million partnerships, including 89,000+ behavioral health care professionals, and 11,400+ facilities and clinics
The Enrollment Process
Whether you are enrolling as an individual family or an extended family the enrollment process is made as easy as it can be for you. If you are planning to enroll for just you single family simple generate a quote, select your modules and complete the application Online. However if you are considering covering your family AND extended members of your family you may want some help in navigating the process.
First we need to establish who will be included in the application for coverage. This means we need to know some basic demographic information on your family members. Dates of Birth, Gender and country of residence. We will need to know which countries your family members will be living in keeping in mind there are no global restriction where you coverage will follow you. We will need to select and design a complete plan that will meet the needs of ALL of the family members to be covered. Then we can start by providing you rates based on certain benefit selection. The last and final part will be to get everyone to complete the application process. Once we have all of this Cigna Global will Underwrite the application and let us know their decision.
Simply reach out to us through email ("sales@individualhealth.com"), call us (+1 307-690-0427) or complete the Personal Quote Request Form by clicking the button below. We are here to help!