The California Medicare Supplement "Birthday Rule" is a very unique Medicare Supplement rule which California is one of only two states which allows this rule.
The California Medicare Supplement rule states; you have 30 days from the date of your birthday to change your Medicare Supplement plan to a company with the same plan or one with less benefits. The change is guaranteed, meaning regardless of your current health status, the new California Medicare Supplement company cannot deny your application.
In California there is no need to stay with a company who is charging you more than the competition. If the benefits are the same regardless of the company you are with, you should take full advantage of this unique California law. For example if you are with Company X and you have Plan F with them and you want to make a change without medical underwriting you can do this once per year on your birthday and 30 days following as long as you enroll in Company Y's Plan or lower plan - for example Plan G.
The time frame to exercise the "Birthday Rule" is 30 days following your birthday. However, you can also apply in the 30 days leading up to your birthday. So you actually get a total 61 days to exercise the California Birthday Rule. Please keep in the mind, the new policy can only take effect on your birthday or in the 30 days after your birthday.
You can change to another plan, as long as it is of equal of lesser coverage level. For example, if you have Plan F (one of the top levels of coverage), you can switch to almost any plan with any company. If you have one of the lower level plans, you would have to stay with the same level plan or choose one that is lower in coverage. However, there are occasionally exceptions to this rule. For example, AARP is currently allowing enrollment in any plan level if you are switching from a different carrier.
In order to take advantage of this rule, you must already have a Medicare Supplement plan.
2020 Medicare Supplement Plan Rates
The Birthday Rule allows you to change Medicare Supplement Plans on the month of your birthday. If a person already has a Medicare Supplement plan, they have 30 days of "open enrollment" following their birthday each year when they may buy a new Medicare Supplement policy without a medical screening or a new waiting period.
Remember... the new policy must have the same or lesser benefits as the old policy. This rule is only for Medicare Supplement (Medigap) policies. Medicare Advantage HMO plans have different rules that apply to their annual open enrollment options.
ENROLL:
You can enroll or apply for a Medicare Supplement anytime though out the year. Although, the two best times to purchase a Medicare Supplement policy without underwriting are during the "Initial Enrollment Period" which is the six month window when you are new to Medicare Part B, or when you leave your employer health insurance plan. The other time is during the Medicare Supplement "Birthday Rule." both are Guaranteed issue situations.
You can also choose not to wait for your birthday and apply for a new company at anytime during the year. In this situation you will be asked to complete the "Health Questions" on the application, and your approval is based on your current health status. This is also a very common event.
If you have an ongoing health condition you can apply for coverage with a different company outside of the birthday rule, simply to see if the company will approve you. Otherwise during the month of your birthday is your best option for lowering your monthly premium.
ENROLLING IS EASY!
Complete the appropriate company application and either mail or email it back to me for processing. I'll make sure the process is quick and accurate with your desired effective date. Please feel free to contact me anytime with your questions or for more information.
After the Sale I am Here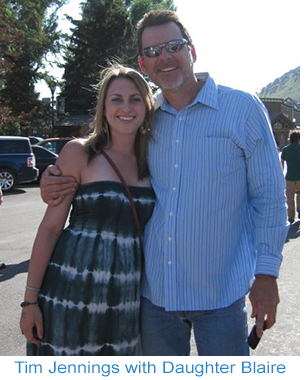 A little about me... I live and work in Jackson Hole Wyoming which is not only a beautiful place to live but I am blessed to be exposed to a multitude of International Expats from around the globe. This is all I do which is to say I am a full-time International Health Insurance Specialist that works daily with High Net Worth Families and their businesses from around the globe. I want to earn your business and I want you to know that I am one of your BEST resources in addition to the comprehensive infrastructure provided by GeoBlue after the sale.
I make myself available pretty much 24/7 to ALL of my clients and I am always ready to assist you and your family no matter where and when the need arises. I have direct access to the entire GeoBlue support system and in extreme cases I will work tirelessly to make sure you and your family are receiving the direct service required to meet you needs.
Living and working abroad is gift not many experience throughout their lives but for those of you who are blessed to be truly global in your work and personal lives it is my sincere wish that the only time we need to work together is the say hi at different points throughout the year and that you never have to experience the level of service GeoBlue is capable of delivering. But should that day come both GeoBlue and I are here to help you through the crises.
If you would like to explore the International Cover options for your family reach out to me by phone +1 (307) 690-0427 or email me at "sales@individualhealth.com".