Individual & Family Dental Plans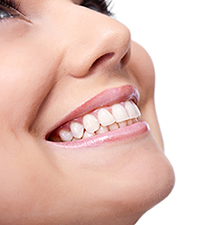 Just about everyone will tell you how expensive their dental care has become. It is almost hard to fathom how expensive a visit to the dentist is and unlike a visit to the doctor your visit to your local dentist is more than likely not covered by any insurance. Like health care, dental care has not road map for most people. How do you know what a visit is going to cost you when you make that appointment. Further how do you know how to process the recommendations made by your dentist and at what cost? 2018 and beyond does show a bit of hope in the cost area now that the Individual Mandate associated with the Affordable Care Act is concerned. Why? Simply because we will start to be more competitive medical insurance products rise from the ashes.
GOOD NEWS - today there are actually quite a few really good Dental Plans available to the Individual and their families. Basically there are three types of plan designs. The HMO, PPO and the Fixed Benefit Plans. Each offers a slightly different twist but the bottom line is that if you actually take advantage of these plan types you will save money on your next dental visit.
PPO, HMO and Fixed Benefit plans
You will always come out ahead with a quality dental plan for yourself, children or family.
PPO Dental Plans - provide flexibility, allowing you to see different dentists within a PPO dental network. Most PPO plans will say you can see any dentist, in or out of the network, although is is very important to stay within the network of dentists, because you will see the greatest savings when going to a contracted dentist.
The total bill will be reduced by 25% – 40% which means the percentage you owe will be much less.
Most dentists will say they accept "All" PPO's. This may be true, but the problem with this statement is; if the dentist is not in your plans PPO network, the amount the plan pays to an "out of network dentist" is greatly reduced to the point of the plan not being worth the premium. Always make sure your dentist in in your plans PPO network.
Waiting Periods: All PPO dental plans will have some sort of waiting period for "Basic" services along with "Major" services. If you have dental insurance from another company or employer group plan, the new plan will honor the previous coverage and typically waive your new waiting periods.
If you are in a waiting period, you will still see impressive costs savings of 25% – 40% simply by seeing a network PPO dentist. Because they are bound by the company and plan contracted and negotiated service fees.
Below is an example of the Anthem Dental PPO plans coverage outline: CLICK HERE for more about Anthem Dental
Anthem Blue Cross Dental PPO Plans for Califronia
BENEFIT EXAMPLES
Dental Prime
Plan A
Dental Prime
Plan B
Dental Prime
Plan C
Dental Network
Dental Prime
Deductible per Person
None
$50
$50
Annual max per person
$500
$1,000
$1,250
Preventive
No wait
No wait
No wait
Cleaning, exams, e-ray
100% Coverage
Extra Cleaning
1 extra cleaning for Pregnant or Diabetic
Basic Services
Not covered
6 month
waiting period
6 month
waiting period
Fillings
Not covered
80% Coverage
80% Coverage
Brush Biopsy
Not covered
80%
80%
Major Services
Not covered
12 month wait
12 month wait
Oral surgery, root canal,
tooth removal
Not covered
50%
50%
Crowns, dentures, bridges
Not covered
Not covered
50%
Orthodontics
N/A
N/A
N/A
Download Dental Brochure Here
ENROLL ONLINE HERE
HMO Plans – With an HMO Dental plan you will need to choose a dentist or dental office when you enroll. This will be your dental office for all of your dental services. You will not have freedom of choice with different dentists with an HMO plan. Although your out of pocket amounts will be less with an HMO plan, typically copays for the different dental procedures.
DENTAL PLAN SAVINGS
Individual, family and employee dental plans can be started anytime of the year. PPO's, HMO's and fixed benefit plans which allow you to see any dentist and receive a specific benefit amount mailed to you for the dental procedures provides.
The savings with a PPO dental plan can be significant.
Example cost of a crown.
Dentist price = $1,200
Cash price = $950
PPO Insurance price = $800
Then your responsibility would be 50% of the insurance price, which equals $400.
National General FIXED BENEFIT Dental Plans
One of the more popular plans to come to market in the past few years is what the industry refers to a "Fixed Benefit Dental Plan". There are so many places across this country where a solid PPO Network does not exist and in some cases not at all. This is where the Fixed Benefit Dental plans come in. The benefits are paid directly to you based on the schedule for the plan enrolled in giving you complete freedom to shop your dental care.
National General offers a Fixed Benefit dental plan which pays you a fixed amount for each dental procedure. The plan works two ways; either you can see "any" dentist and National General will send you the fixed benefit amounts for the procedures you received. National General also offers a new benefit for additional savings giving you the freedom to choose a dental provider of your choice or on within the National Careington Maximum Care Dental Network. When you add this $3 per month per insured option you can see a dentist within the "Careington" dental network youc an have your total procedure cost reduced by 25% – 40%, plus receive the reimbursed "fixed benefit" amount which is mailed directly to you.
Network Savings Card Saves Money
As mentioned above you have the option to add the National General Network Savings Card to your families dental plan. Save an average of 45% on your dental care by accessing the Careington Maximum Dental Network.
Get Discounts on:
Routine oral exams and cleanings
Major work such as dentures, root canals and crowns
Network Savings Card includes a discount-vision program to help save on eyecare and eyewear. Card Holders get:
One rate $50 for eye exams
15% savings on contact lens exams
Special pricing on omplete pairs of glasses and sunglasses
The National General dental plans provide coverage for individuals and families between the ages of 18 – 70.
National General sends you a check in the amounts below for the following dental procedures (Any dentist of your choice).
STATES AVAILABLE:

Arizona, California, Florida, Montana, North Carolina, Texas, Wyoming

National General Dental Indemnity Plan
Benefit Examples
INTERMEDIATE
PLUS

Preventive Services: INCLUDES:cleanings, exams, x-rays, fluoride and sealants. Two visits per person each policy year, separated by at least 150 days.

$100/visit
$100/visit

Basic Services

-

payments are 50% of the listed benefit in the first policy year and 100% thereafter.

Antesthesia

$70-$275/service
$70-$275/service
Fillings
$90-$375/service
$90-$375/service
Extractions
$80-$100/service
$80-$100/service
Denture Adjustment and Repair
$55-$350/service
$55-$350/service

Major Services: In most states there is a 180-day waiting period on major services. After the waiting period, payments are 50% off per-service benefit for the remainder of the first policy year. After the first year, payments are 100% of the per-service benefit. **The 180 day waiting period applies in all states except KS

N/A

Anesthesia

N/A
$20-$375/service

Crowns

N/A
$40-$450/service

Endodontics

N/A
$30-$400/service
Periodontics
N/A
$30-$325/service
Dentures
N/A
$275-$400/service
Fixed Prosthodontics
N/A
$175-$375/service
Oral Surgery
N/A
$75-$1,000/service
Annual Maximum Benefit:

The maximum calendar-year benefit for Basic and Major services. Preventive services benefits do not take away from Basic services benefits

$1,000
$1,500
Download Dental Brochure