An Informational Post!
Say Goodby to the Individual Mandate
The individual mandate tax penalty remains in force throughout 2018. It disappears in 2019

The IRS was lax in enforcing ACA regulations regarding healthcare coverage requirements during the 2017 tax filing season, following Executive Order 13765. In 2018, barring a new executive order or a change in course for the IRS, it appears they will automatically reject any returns that fail to indicate whether the filer or dependents have appropriate coverage, qualify for an exemption or will make a shared responsibility payment to comply with the tax penalty. While the individual mandate will remain the law of the land, the tax penalty assessed for failing to meet the requirements will be canceled beginning in 2019 by essentially zeroing out both the dollar amount and percentage of income penalties that would have previously been imposed.

In the longer term, the repeal of the individual mandate tax penalty (which does not translate to a repeal of the ACA itself) is expected to adversely impact insurance markets and those who depend on them by creating an unstable risk pool that will raise premiums across the board, with the consequences being felt more deeply in some states than others. Analysts also warn of diminishing options and less competitive pricing for residents of smaller markets, where insurers will most likely abandon the market altogether by pulling out of the individual exchanges.

Presently, the GeoBlue and Cigna Global expatriate policies only meet the coverage requirements for the individual mandate when the member is living outside of the U.S. for a minimum of 330 days within a 12-month period. Additionally, there is no tax penalty applicable to GeoBlue members who still meet one of the exemption categories of the mandate, such as J1, F1 or M1 visa holders (inbound foreign nationals) and other populations.

View from My Desk
The past few years has been confusing to say the least when it comes to Expats outbound from the United States to live and work abroad. The Individual Mandate has always been a source of unknown stress for many. To be brief if you were planning to move abroad and you could not meet the 330 Days abroad or one of the exemption categories people had to take into consideration the fact that they may be hit with a penalty from the ACA.

For some families this could be a significant cost they would have to calculate in their adventure abroad. In fact for many families it was enough to kill their dream to live abroad. Beginning in 2019 all this goes away as we understand it now. Assuming nothing gets changed in 2019 because of the elimination of the Individual Mandate you will not longer have to worry about paying a penalty for not maintaining an ACA Compliant health plan back here in the states.

For those not on a Group Plan you are not even eligible to have an ACA Compliant plan because as an expat living abroad you do not qualify for one. Even though you can enroll in one using a U.S. plans you are technically outside the service areas and once the insurer discovers you live abroad your plan gets terminated anyway.

So the death of the Individual Mandate is going to be a good thing I expect and if in the past the ACA penalty was a major consideration it may be time to look at living abroad again.
After the Sale I am Here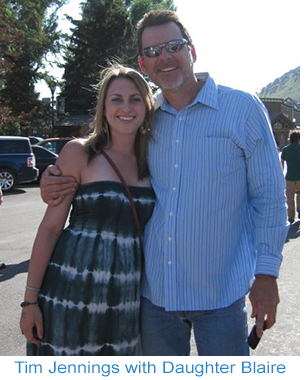 A little about me... I live and work in Jackson Hole Wyoming which is not only a beautiful place to live but I am blessed to be exposed to a multitude of International Expats from around the globe. This is all I do which is to say I am a full-time International Health Insurance Specialist that works daily with High Net Worth Families and their businesses from around the globe. I want to earn your business and I want you to know that I am one of your BEST resources in addition to the comprehensive infrastructure provided by companies such as GeoBlue and Cigna Global after the sale.
I make myself available pretty much 24/7 to ALL of my clients and I am always ready to assist you and your family no matter where and when the need arises. I have direct access to the entire GeoBlue and Cigna Global support systems and in extreme cases I will work tirelessly to make sure you and your family are receiving the direct service required to meet you needs.
Living and working abroad is gift not many experience throughout their lives but for those of you who are blessed to be truly global in your work and personal lives it is my sincere wish that the only time we need to work together is the say hi at different points throughout the year and that you never have to experience the level of service GeoBlue is capable of delivering. But should that day come we are here to help you through the crises.
If you would like to explore the International Cover options for your family reach out to me by phone +1 (307) 690-0427 or email me at "sales@individualhealth.com" or simply complete the brief Quote Request Form below.